Celebrating over 20 years of excellence from Only Orthodontics
Since we first opened our doors in 1995, we have assembled an experienced team of orthodontists, therapists and nurses to deliver top-tier care and excellent customer service for our patients. We have put together this blog post to honour our longest-serving staff members and celebrate the collective efforts of our fantastic team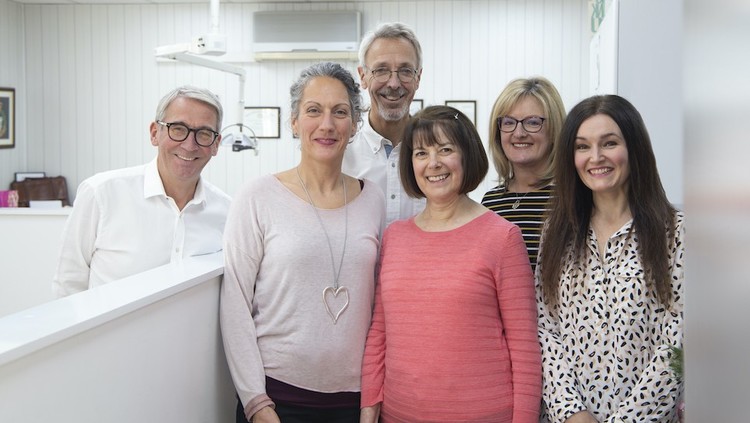 John Derbyshire - Partner at Only Orthodontics
John has worked in dentistry and orthodontics since 1976 and holds a BChD qualification. Originally, John was a member of an in-house orthodontic team at Netherton Dental Practice. But, in 1995, John decided to dedicate his career exclusively to orthodontics, and moved to Greenhead Road where he established Only Orthodontics as an independent practice.
John is proud to be a member of our great team at Only Orthodontics, and loves to see a perfect set of straight teeth, following our comprehensive treatment.
Michael Pearson - Partner at Only Orthodontics
Before joining Only Orthodontics in 2000, Michael worked for the Royal Army Dental Corps for 22 years. Following several postings in Germany and the UK, Michael completed orthodontic training at Guy's Dental School, and gained an MSc qualification in orthodontics.
Not only is Michael a vastly experienced and key member of our team, but in 2010 he was also appointed as an examiner for the Membership in Orthodontics and is an Honorary Consultant Adviser in orthodontics to the army.
Joanne Hinchcliffe - Orthodontic Therapist
Joanne has 32 years experience in the orthodontics/dentistry industry and joined our team in 1995 as a dental nurse. Joanne holds a Diploma in Orthodontic Therapy RCS (Eng), and in 2010 became one of the first people in the country to be trained as an orthodontic therapist.
Joanne is an integral member of our team, and as a highly skilled orthodontic therapist Joanne enjoys making our patients smile.
Karen Townend - Orthodontic Therapist
After joining us in 1999, Karen has become a key member of our team. With a diploma in Orthodontic Therapy, Karen brings a wealth of experience and expertise, which enables us to offer our patients the best treatment possible.
Like Joanne, Karen was one of the first people in the UK to be trained as an orthodontic therapist in 2010. And over the last 20 years, Karen has really enjoyed seeing our patients' confidence grow with their smiles.
Amanda Clune - Orthodontic Nurse
Since joining Only Orthodontics in 1999, Amanda has gained a variety of professional qualifications to further improve our service. Along with 20 years of experience, Amanda has certifications in Orthodontic Nursing, Dental Radiography, Impression Taking and Oral Health Education.
Like all of our team, Amanda poses a high level of professionalism and is committed to helping our patients get the smile they have always wanted.
At Only Orthodontics we are committed to providing outstanding patient care through our values of honesty, integrity and professionalism. Our experienced team strives to deliver the very highest level of orthodontic treatment to every one of our patients.
Are you considering orthodontic treatment? Get in touch with our specialists to discover how you can benefit from our high-quality services.